Tweet
How can I stop getting these postmaster messages?
Question
During the past week I have received 3 Email messages from postmasters stating messages I presumably had sent were being returned as undeliverable. The messages were not sent by me and the returned messages all had attachments with .dat files none of which were sent by me. I did delete them without opening them for fear of virus attacks. I performed security checks on my system and ran virus scan and all checked out OK. I am concerned I am a target for a virus attack. I do have a firewall and a pop up stopper software. As best as I can determine, ,my system has not been affected. This has never occurred before to me and am puzzled as to what is happening. Would appreciate your comments.
Answer
This question was answered on May 10, 2004. Much of the information contained herein may have changed since posting.
It's good that you don't open up any email with attachments on them. Perhaps you should consider getting a stronger firewall, because it seems that your current one is not blocking potentially harmfull email. Also call your internet service provider to see if you are having any connection problems. Ask the provider to (PING) you to see if everything is ok.
Need Help with this Issue?
We help people with technology! It's what we do.
Schedule an Appointment with a location for help!
Author
Posted by Raymond of Katharine Gibbs School - New York on May 10, 2004

Newsletter
Sign up for our monthly newsletter and get free tips and tricks to keep your computer running well.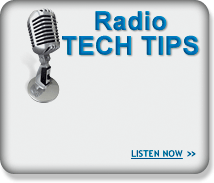 Join us on a radio station near you. Tech Tips for Non-Tech People!