Tweet
Cannot get the taskbar toolbar settings to save
Question
No matter what I do I can not get the taskbar toolbar settings to save. The search assistant & quick launch keep coming back after I turn them off. I've tried to uncheck "lock the taskbar" and checked. They keep coming back after restarting & a cold boot.
Answer
This question was answered on June 16, 2004. Much of the information contained herein may have changed since posting.
Click on help then click on office assistance. Then office assistance will appear. double click the office assistance and uncheck the the office assistance and hit ok For the Quick launch
1 Right click on a empty portion of the Windows taskbar.
2 Click Toolbars
3 And check or uncheck "Quick Launch" to enable or disable this feature.
Need Help with this Issue?
We help people with technology! It's what we do.
Schedule an Appointment with a location for help!
Author
Posted by nicholas of Katharine Gibbs School - New York on June 16, 2004

Newsletter
Sign up for our monthly newsletter and get free tips and tricks to keep your computer running well.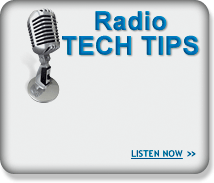 Join us on a radio station near you. Tech Tips for Non-Tech People!