Tweet
My computer is making a chirping noise that is getting more frequent
Question
my computer is making a chirping noise that is getting more frequent. it is not constant.
it sounds like a cricket is in the computer. is this a sign that something is going out? i ran my norton antivirus and i have no viruses. can i safely just ignore it?
Answer
This question was answered on June 16, 2004. Much of the information contained herein may have changed since posting.
To whom it may concern:
If you are hearing noises inside your computer it can be 2 things. Either your harddrive making the noise. Which means you may want to run defrag on it. Please remember to back up any important files before doing it.
Or it might be one of your case fans going bad, try blowing it out with air and if that does not work you can easily replace it by buying the same sized fan in a local computer store.
Regards,
Dimitrios Theodorou
Need Help with this Issue?
We help people with technology! It's what we do.
Schedule an Appointment with a location for help!
Author
Posted by Dimitrios of Katharine Gibbs School - New York on June 16, 2004

Newsletter
Sign up for our monthly newsletter and get free tips and tricks to keep your computer running well.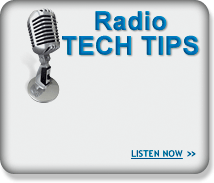 Join us on a radio station near you. Tech Tips for Non-Tech People!