Tweet
Can I delete old compressed files?
Question
I am wondering if I can delete Old Compressed files>
I need extra space and I really don't want to buy another hard drive as I already have 2.
If I can't delete them how can move them to my other hard drive?
Answer
This question was answered on October 19, 2004. Much of the information contained herein may have changed since posting.
Yes you can delete old compressed files as you will not need them unless you are planning to uninstall your current OS. All those old files are previous configurations from an old OS so you can go back to it easier. So with that said you can delete them if you don't plan on going back to your old OS. I hope that helps!
Need Help with this Issue?
We help people with technology! It's what we do.
Schedule an Appointment with a location for help!
Author
Posted by joseph of Katharine Gibbs School - New York on October 19, 2004

Newsletter
Sign up for our monthly newsletter and get free tips and tricks to keep your computer running well.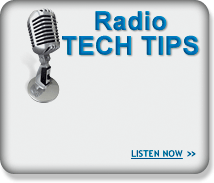 Join us on a radio station near you. Tech Tips for Non-Tech People!