Tweet
Explorer keeps crashing
Question
My internet explorer keeps crashing. It says explorer has performed illegal operation at msvbvm60.dll and at another dll file. what should i do? Do you recommend such software as the PCDoctor?
Answer
This question was answered on December 2, 2004. Much of the information contained herein may have changed since posting.
That error can be caused by a virus or other 'foistware'. Right-click the Internet Explorer icon on the desktop, and then click Properties.
Click Delete Temporary Internet Files.
Click Clear History, and then click OK.
Click Start, click Settings, click Control Panel, and then double-click Add/Remove Programs.
Click Microsoft Internet Explorer 5 and Internet Tools, then click Add/Remove.
Click Repair Internet Explorer, and then click OK.
Restart your computer.
Need Help with this Issue?
We help people with technology! It's what we do.
Schedule an Appointment with a location for help!
Author
Posted by Christopher of Katharine Gibbs School - New York on December 2, 2004

Newsletter
Sign up for our monthly newsletter and get free tips and tricks to keep your computer running well.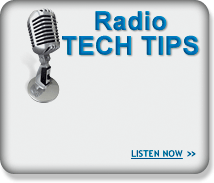 Join us on a radio station near you. Tech Tips for Non-Tech People!