Tweet
How do I get rid of compressed files?
Question
Please tell me how I can get rid of 118,146K of compressed files.They apparently are taking up space
that can be put to better use.Having them always being booted up slows my computer.Hopefully you can help
for which I shall be ever grateful.Please don't ignore. I have saught help before but never received a reply one way or the other.
Answer
This question was answered on June 29, 2005. Much of the information contained herein may have changed since posting.
Since you have already been through the disk clean up program that created the compressed files, you will notice when you look through "Explore" (right click on Start and click on Explore) that all the file details (name, type etc.) are colored blue. This indicate that the files are compressed. You can go through these files and find the ones that you no longer need and you can delete them.
Need Help with this Issue?
We help people with technology! It's what we do.
Schedule an Appointment with a location for help!
Author
Posted by Kathy of Chandler-Gilbert Community College on June 29, 2005

Newsletter
Sign up for our monthly newsletter and get free tips and tricks to keep your computer running well.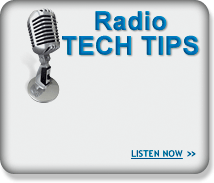 Join us on a radio station near you. Tech Tips for Non-Tech People!