Tweet
What is a temporary file?
Question
I am doing a disc cleanup and I have 6,764,182 kb in temporary sync files that were created for syncing with my mp3 player (Toshiba Gigabeat 60gig). Do I need to keep these files or can I deleate them?
Answer
This question was answered on April 26, 2007. Much of the information contained herein may have changed since posting.
The 6,764,182 KB or 6 GB temporary sync files are just temporary; it means that these files are copied to your hard drive when you are downloading music from your computer to your mp3. You can delete these files as soon you finished downloading music, so your hard drive does not keep these temporary files.
Need Help with this Issue?
We help people with technology! It's what we do.
Schedule an Appointment with a location for help!
Author
Posted by Jenille of Chandler-Gilbert Community College on April 26, 2007

Newsletter
Sign up for our monthly newsletter and get free tips and tricks to keep your computer running well.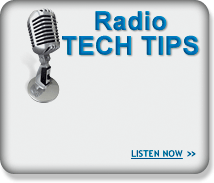 Join us on a radio station near you. Tech Tips for Non-Tech People!