Tweet
How do I remove Yahoo Search Window from taskbarin Vista?
Question
How do I get Yahoo search off my bottom task bar?
Answer
This question was answered on July 12, 2007. Much of the information contained herein may have changed since posting.
Right click the taskbar, move up to Toolbars and click on the Yahoo! Toolbar, thereby unchecking the toolbar and taking it off the taskbar. Now if you just want it completely gone, go into Remove Programs and remove the Yahoo! Toolbar program/option. Hope this helps.
>http://fe48.news.re3.yahoo.com/gd/working-with-the-windows-vista-taskbar/200434</p>
Need Help with this Issue?
We help people with technology! It's what we do.
Schedule an Appointment with a location for help!
Author
Posted by John of Chandler-Gilbert Community College on July 12, 2007

Newsletter
Sign up for our monthly newsletter and get free tips and tricks to keep your computer running well.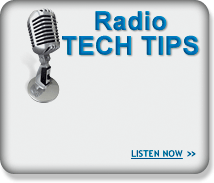 Join us on a radio station near you. Tech Tips for Non-Tech People!