Tweet
Getting VGA video through laptop
Question
My PC monitor died. Can I use my Laptop screen as a temporary monitor for my PC?
ThankNick
Answer
This question was answered on November 25, 2007. Much of the information contained herein may have changed since posting.
The only way this is possible is if your laptop has a video input on it. Most laptops do not come with a Video-In so you might be out of luck.
If your laptop has Video-In you probably need to get a VGA to S-Video adapter and use the video software on your laptop to view the video input. This will be done within windows on your laptop.
Need Help with this Issue?
We help people with technology! It's what we do.
Schedule an Appointment with a location for help!
Author
Posted by Mike of Chandler-Gilbert Community College on November 25, 2007

Newsletter
Sign up for our monthly newsletter and get free tips and tricks to keep your computer running well.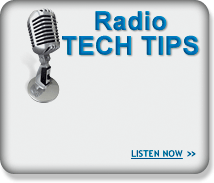 Join us on a radio station near you. Tech Tips for Non-Tech People!