Tweet
Why does my computer shut off after 20-30 minutes?
Question
After not being used for 20-30 minutes, the computer shuts off. Before,it has always gone into a standby or hibernate mode and we could bring it up by pressing the space bar. We never shut it off other than being gone for several days or more.
Answer
This question was answered on July 7, 2007. Much of the information contained herein may have changed since posting.
Hey there,
This is odd, make sure you have your computer set to go into standby mode which you can set from your desktop by right clicking and going into properties. If your problem persists you can also manually put your computer into hibernation by selecting it under your start menu, shutdown options. Good Luck!!
Kevin
Need Help with this Issue?
We help people with technology! It's what we do.
Schedule an Appointment with a location for help!
Author
Posted by Kevin of Chandler-Gilbert Community College on July 7, 2007

Newsletter
Sign up for our monthly newsletter and get free tips and tricks to keep your computer running well.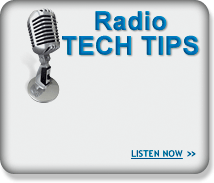 Join us on a radio station near you. Tech Tips for Non-Tech People!