Tweet
How do I move my taskbar from top of the screen to bottom?
Question
The taskbar is normally on the bottom of the screen. After crashing and rebooting, the taskbar is always on the top. How do I move it back to the bottom?
Answer
This question was answered on August 27, 1999. Much of the information contained herein may have changed since posting.
To move the taskbar back to bottom of the screen, just left-click the mouse on the taskbar and without releasing the button, drag the mouse pointer to the bottom of the screen then release the button. You can use this method to move it to the left and right sides of the screen as well.
Need Help with this Issue?
We help people with technology! It's what we do.
Schedule an Appointment with a location for help!
Author
Posted by Ken of Data Doctors on August 27, 1999

Newsletter
Sign up for our monthly newsletter and get free tips and tricks to keep your computer running well.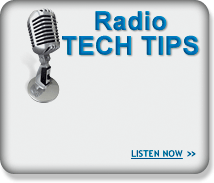 Join us on a radio station near you. Tech Tips for Non-Tech People!