Tweet
What is system lock up?
Question
I had my computer on yesterday since morning. In the afternoon, I went to work on it and it was locked up. I had to turn the computer off and restart it. When I restarted it, the fans started, the lights came on, but nothing happened. I tried a different battery, checked to make sure all the cards were in properly, checked my monitor, etc...and nothing happens. Any idea what this could be? Please HELP!
Answer
This question was answered on February 13, 2003. Much of the information contained herein may have changed since posting.
It coulc be system lock up. Sometimes the system will lock up because of the computer being on and programs running or software being downloaded.
Need Help with this Issue?
We help people with technology! It's what we do.
Schedule an Appointment with a location for help!
Author
Posted by Natalia of Katharine Gibbs School - New York on February 13, 2003

Newsletter
Sign up for our monthly newsletter and get free tips and tricks to keep your computer running well.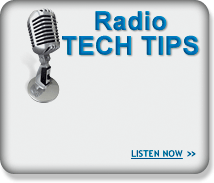 Join us on a radio station near you. Tech Tips for Non-Tech People!