Tweet
My icons on my computer jump around. What can I do?
Question
my icons on my screen jump around and my computer runs slow. what can i do to fix the problem?
what i mean for jump around is that ill try to click on an icon and it moves to another place without me clicking either mouse button and loading programs takes longer than what it use to... before the icons started jumping
Answer
This question was answered on March 3, 2003. Much of the information contained herein may have changed since posting.
The first thing it could be is a virus. Try a software like Norton Anti-virus and check to see if you have a virus. If you don't try replacing your video card.
Need Help with this Issue?
We help people with technology! It's what we do.
Schedule an Appointment with a location for help!
Author
Posted by Ileen of Katharine Gibbs School - New York on March 3, 2003

Newsletter
Sign up for our monthly newsletter and get free tips and tricks to keep your computer running well.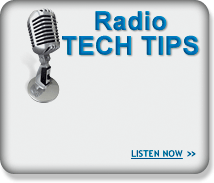 Join us on a radio station near you. Tech Tips for Non-Tech People!