Tweet
Why won't my computer detect my hard drive?
Question
My computer will not detect my hard drive. It loads to a point, then it stops with the message: "disk boot error, insert system disk and press enter." I tried restarting the system a few times. I tried inserting the windows and motherboard disks, but both setup programs said they could not detect the hard disk. Under primary slave, it says none. Do I need a new hard drive or can I fix the problem myself? If I do need a new hard drive, is there any way to retrieve the data on the old hard drive?
Answer
This question was answered on May 2, 2003. Much of the information contained herein may have changed since posting.
In order for your computer to detect your hard drive you must configure it as a master. To do this check the jumper settings on the hard drive itself it should show how to configure your hard drive as master.
Need Help with this Issue?
We help people with technology! It's what we do.
Schedule an Appointment with a location for help!
Author
Posted by Student of Katharine Gibbs School - New York on May 2, 2003
Newsletter
Sign up for our monthly newsletter and get free tips and tricks to keep your computer running well.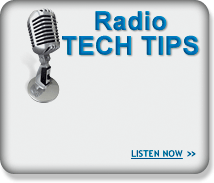 Join us on a radio station near you. Tech Tips for Non-Tech People!