Tweet
How do I install mrt.dll?
Question
what is mrt.dill and how do i reinstall it?
When i turn my computeron i get a error: try reinstalling mrt,dill.
Thanks, Nomad
Answer
This question was answered on June 15, 2004. Much of the information contained herein may have changed since posting.
MRT driver installation
MRT micro ASA provides a set of 32 bits DLL and libraries driving the framegrabber. They also provide a capture application "MRT VFW View".
This installation note is a summary of the installation procedure.
* 1. Insert the ImageMill CD-ROM into your CD drive. Install the MRT software, drivers and manuals for Windows 95. Execute "setup.exe" located in the folder MRT.Click Start on the taskbar; then click Run. Type d:\MRT\setup in the window ("d" represents the CD drive letter); then press Enter.
* 2. Click "Install Products". On the following screen, click "Software, Drivers and Manuals for Windows 95". Follow the instructions on the screen to install the software components.
* 3. Insert the frame grabber in the PCMCIA slot. Windows 95 will detect a new hardware. Select the driver located in the folder MRT.
* 4. Install the Software Developer's Kit (SDK).
Test your configuration using MRT tools. Launch the capture application called "MRT VFW View". The executable file "Vfwtest.exe" is located in the folder C:\Windows\Vfw.
Need Help with this Issue?
We help people with technology! It's what we do.
Schedule an Appointment with a location for help!
Author
Posted by Raymond of Katharine Gibbs School - New York on June 15, 2004

Newsletter
Sign up for our monthly newsletter and get free tips and tricks to keep your computer running well.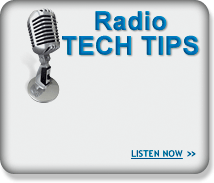 Join us on a radio station near you. Tech Tips for Non-Tech People!