Tweet
Why you can't connect to google
Question
In the past few weeks, I've been unable to connect to www.google.com, nor can I conduct any searches from www.yahoo.com. I am getting the standard message "unable to connect...". All other web sites I try to go to seem to work fine, including email retrieval thru Pegasus. I can search Dogpile and www.search.com, but not cannot even get Google to display, nor can I get results from Yahoo. Before, the Internet connection was working fine. I've not installed any new programs that would be the likely culprit, but the kids use the computer to go to Disney.com, Babrie, NickJr. web sites. Could they have done something to it? (They're 5 and 8)
I have the most recent updates to Windows 98SE and IE6. I have a Motorola Surfboard Cable modem for my Cox Cable connection. Using a Dlink Router with 1 other computer attached (not wireless). I have rebooted the modem and router to get good connection. The other computer running thru the router works fine, Google, Yahoo searches flawlessly.
It seems to be isolated to my computer, maybe the IE6 settings? I tried "restore defaults" for these settings to no avail.
Thank you if you can help!
Mark
Answer
This question was answered on November 12, 2004. Much of the information contained herein may have changed since posting.
Have you tried running a spyware scan to see if there is spyware installed on your computer that is interfering with access to those sites.
Need Help with this Issue?
We help people with technology! It's what we do.
Schedule an Appointment with a location for help!
Author
Posted by Michael of Katharine Gibbs School - New York on November 12, 2004

Newsletter
Sign up for our monthly newsletter and get free tips and tricks to keep your computer running well.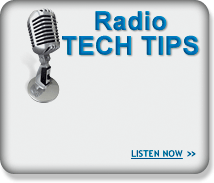 Join us on a radio station near you. Tech Tips for Non-Tech People!