Data Doctors Radio Program
The Pros and Cons of File Sharing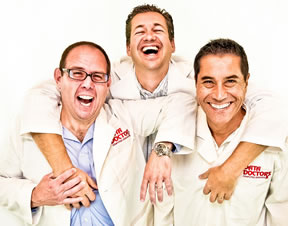 It all started with Napster in 1999, when an 18 year old college student at Northeastern University in Boston, Shawn Fanning, wrote a simple program that allowed him and his friends to share the music on their computers.

No one could have envisioned the radical change in the world of media and eventually all forms of digital information that came from the launch of file sharing systems.

Today everything from music to movies, software programs, games and even patterns for PC based sowing machines are being swapped across the Internet.

While copyright laws clearly make most of this activity illegal, the number of people swapping files continues to grow.

Listen in as the Data Doctors explain the dangers of unrestrained file sharing and how you can determine if your computer is being exposed by the use of these popular networks.

Join us every Weekend as we discuss your computer questions. It's the Tech Show for Non-Tech People! You can post questions on Facebook .
Original Air Date: Jan 17, 2009
This Week's Links