Data Doctors Radio Program
Whitney's Death, Foxconn, Choking Cell & More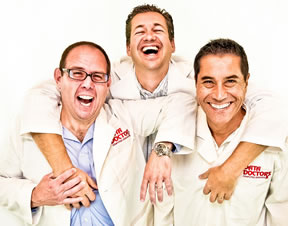 Hours after the tragic news of Whitney Houston's death, the scams were out. This week, a reminder of what to look for and not to click.

Also, the reports of workers at Foxconn in horrid conditions has outraged many. Now a private non-profit agency has begun investigating, and the picture they paint is very different from the mainstream media.

And are you choking? Is your cell provider putting the squeeze on enthusiastic users?

Listen, Laugh and Learn, with Ken & Spanky.

Join us every Weekend as we discuss your computer questions. It's the Tech Show for Non-Tech People! You can post questions on Facebook .
Original Air Date: Feb 18, 2012
This Week's Links