Data Doctors Radio Program
iPad 3, KONY 2012, Win8 Preview & More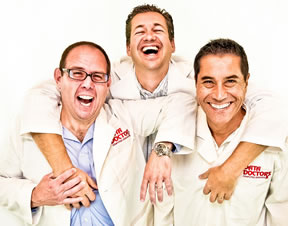 The buzz is finally over the facts are in and the iPad 3, um iPad HD, um the NEW iPad is out. So what's so great about it?

Can social media make a bad guy famous? Why would we want to? KONY 2012, who is Kony and why does everyone keep reposting this video?

Last week we told you about the new Windows 8 consumer preview. We also warned you not to install it. So, did you follow our advice?

Listen, Laugh and Learn as the 3 musketeers of tech help you. It's the Data Doctors, Ken, Brandon & Spanky.

Join us every Weekend as we discuss your computer questions. It's the Tech Show for Non-Tech People! You can post questions on Facebook .
Original Air Date: Mar 10, 2012
This Week's Links