Data Doctors Radio Program
Dinosaur Employers, Angry Birds, Mac Porn & More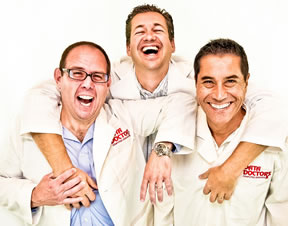 OK Mr. Jones, you want a job here, then give us your Facebook password. Hold the phone! Really? Yes, some dinosaur employers actually think this is a good thing, we think it's dangerous and dumb, we'll tell you why.

Ever surf for porn? How about click on an erotic image? If you have, you could be exposing yourself to some bad stuff, this applies to you Mac users.

3,2,1 Blast off. Angry Birds in space launches to the tune of 10 million downloads in 3 days. Why is this game so hot?

Listen, Laugh & Learn with Ken & Spanky.

Join us every Weekend as we discuss your computer questions. It's the Tech Show for Non-Tech People! You can post questions on Facebook .
Original Air Date: Mar 31, 2012
This Week's Links