Data Doctors Radio Program
Microsoft Surface Tablet, Windows Phone 8 & More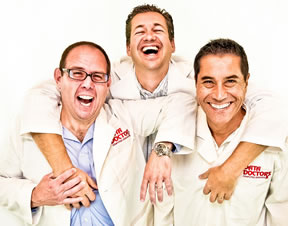 Have your friends stopped talking to you or have they all simply stopped using Facebook? Where have they gone, and how do you get them back?

Also, Microsoft's worst kept secret revealed. The Surface tablet finally surfaces, but will it be the next Zune or X-Box?

And would you run down the street shouting your name and address? So why do you broadcast your WiFi address? We'll tell you how to hide yo kids, and hide yo WiFi.

Listen, Laugh & Learn with Ken & Spanky

Join us every Weekend as we discuss your computer questions. It's the Tech Show for Non-Tech People! You can post questions on Facebook .
Original Air Date: Jun 23, 2012
This Week's Links