Tech Tips for Non-Tech People!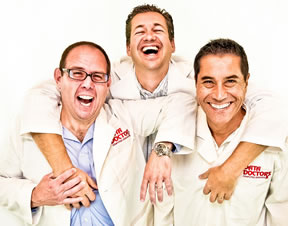 We give quick, one minute tech tips each weekday! Join us on a radio station near you as we talk tech. It's Tech Tips for Non-Tech People! You can post questions on
our Facebook page
anytime!
Original Air Date: Feb 8, 2018
Smartphone Tips & Tricks App

Download the MP3
Smartphones are great but they are only as smart as the human using it.

It's not very likely that you have figured out how to use all of the built-in options or hidden tricks that this amazing device has to offer.

Anyone that wants to get smarter about all the features that you don't know about in your smartphone needs to know that there's an app for that!

The app is called 'Drippler' which is available for both iPhone & Android users for free.

It presents users with tips, features & updates along with 'how-to' info to help you with everything from getting more battery life to learning about things you had no idea your phone could do.

It's an app that answers the global question of "how do I keep up with everything on my smartphone?"

Both apps are platform focused, so you will get the tips and tricks that are specific to your device.

Helpful tips & tricks are just a tap away no matter which type of smartphone you have.

Just search for 'DRIPPLER' in your app store!
Feedback