Tech Tips for Non-Tech People!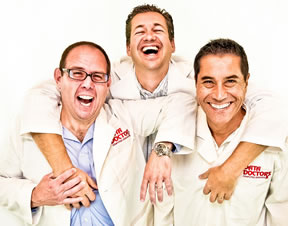 We give quick, one minute tech tips each weekday! Join us on a radio station near you as we talk tech. It's Tech Tips for Non-Tech People! You can post questions on
our Facebook page
anytime!
Original Air Date: Feb 9, 2018
Online Visual Workouts

Download the MP3
Maintaining physical fitness requires us all to search for the workouts that you'll be able to understand, accomplish and afford.

An option for anyone trying to find a starting place for getting fit could be as simple as a no-equipment workout.

A famouse fitness author created an awesome collection of visual workouts that can offer a workout for any fitness level.

The workouts are visually outlined with simple instructions that include how many sets you should do per workout.

The programs & challenges on the site range from seven to ninety days to complete along with suggested meals which can be downloaded and printed or used with your smartphone.

There are lot of other resources to help with general fitness, running and motivation to go along with help with nutrition, meal plans and recipes.

Whether you're trying to get motivated to start somewhere or bored with your existing workout, the collection of free visual workouts at https://darebee.com may be just what you're looking for!
Feedback