Tech Tips for Non-Tech People!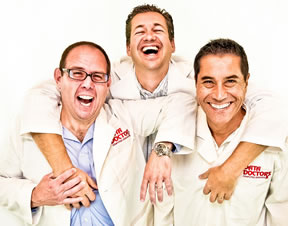 We give quick, one minute tech tips each weekday! Join us on a radio station near you as we talk tech. It's Tech Tips for Non-Tech People! You can post questions on
our Facebook page
anytime!
Original Air Date: Feb 12, 2018
4K HD 360 Video Cams

Download the MP3
Another CES has gone by and once again, I was blown away by the various 360 camera technology on display.

Not only do they take incredible panoramic 360 images, they can also capture 360 degree high definition videos as well.

A quick Internet search for 360 cameras will bring up dozens of companies with an assortment of amazing capabilities.

They're even available as your home security camera, some of which are combined with light bulbs.

The cameras start at about $300 and offer video resolutions from basic standard up to the Ultra HD 4K standard.

There are many that are waterproof, allowing you to capture underwater 360 scenes.

Anyone seeking to capture outdoor experiences that's much better than the typical action-cams like a GoPro, should check out the various 360 cameras available.

Tomorrow, I'll tell you all about Google's efforts to support 360 videos on YouTube.
Feedback