Tech Tips for Non-Tech People!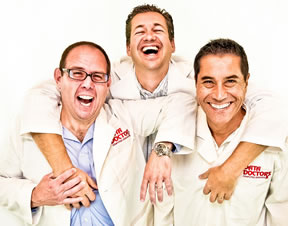 We give quick, one minute tech tips each weekday! Join us on a radio station near you as we talk tech. It's Tech Tips for Non-Tech People! You can post questions on
our Facebook page
anytime!
Original Air Date: May 31, 2018
Uncomfortable But Necessary Tip

Download the MP3
Today's tip is on a subject that's a bit uncomfortable: passing away

Now that most of our daily activities are tied up in online accounts, should you meet with an untimely passing, your survivors could be confronted with a time-consuming set of tasks while grieving.

Should you pass without providing a survivor with access to your passwords, the process for gaining access to locked online accounts will be different for each account, so the it becomes both time consuming and frustrating.

Remember, sophisticated security measures are in place designed to keep hackers out of your accounts and will become just a much of a hurdle should your family need to attempt to regaining access.

Keeping passwords in safety deposit boxes or using a secure password management program can be a good option, but remember that passwords tend to change over time.

The single most important password that you need to leave for your family is for your email account, because they can use it for sending password reset requests from all your locked accounts.

The party responsible for managing your affairs will also be able to use your e-mail account to learn the various online accounts you've used in the past and get passwords reset sent to get in.

It's not natural to think about death, but it is the reality that we all should be considering when it comes to our digital assets.
Feedback