Tech Tips for Non-Tech People!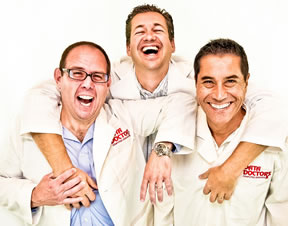 We give quick, one minute tech tips each weekday! Join us on a radio station near you as we talk tech. It's Tech Tips for Non-Tech People! You can post questions on
our Facebook page
anytime!
Original Air Date: Jun 1, 2018
Shortcut To Re-Open Browser Tabs

Download the MP3
Tabbed browsers have dramatically changed the way we surf the web because it allows us pull up multiple websites in a single browsing session.

But this convenience allows us to get carried away opening way too many tabs, which takes up a lot of memory. That's why it's prudent to close tabs that you no longer need to keep your Internet browsing to slow to a crawl.

As a result of this housekeeping, you'll likely close the wrong tab on various occasions, which can result in scanning your History file to figure out which site it was that you still wanted to read.

Today's tech tip is an excellent solution to the inadvertent closing browser tabs.

When it happens, just press the Ctrl-Shift keys (Command-Shift for Macs) and tap the letter 'T' in any of the popular browsers.

When you do, it'll re-open the last tab that was closed automatically reappear bypassing the major hassle of searching your browser history file.

Whenever you want to re-open more than one closed tab, just keep tapping the same key combination & they too will magically re-appear in the order that you closed em!
Feedback