Tech Tips for Non-Tech People!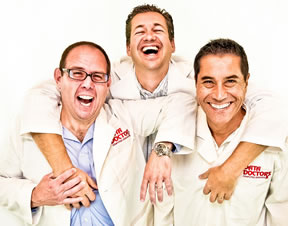 We give quick, one minute tech tips each weekday! Join us on a radio station near you as we talk tech. It's Tech Tips for Non-Tech People! You can post questions on
our Facebook page
anytime!
Original Air Date: Jun 5, 2018
Unique Travel App

Download the MP3
As a travel buff, I'm constantly searching for useful travel apps, so when my wife says she has discovered an amazing travel app, I sit up and listen. 

My spouse is a very detail oriented trip planner and most of my past suggestions for apps feel flat for her. 

The app she discovered is called 'Trip Rider' and if it impressed my in-house travel agent spouse, I knew that I should take a look. 

The app is designed to track and store every possible detail of our travels in one place but remains flexible, which makes changes to your itinerary an easy thing to handle.

If you add simple notes before, during and after your trip, the app easily creates a travel journal of your adventures. 

It also includes a digital wallet for your important travel documents, like ID cards, passports & credit cards. 

Even if you're an occasional traveler,  the http://triprider.com app is awesome.
Feedback