Tech Tips for Non-Tech People!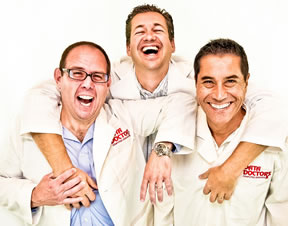 We give quick, one minute tech tips each weekday! Join us on a radio station near you as we talk tech. It's Tech Tips for Non-Tech People! You can post questions on
our Facebook page
anytime!
Original Air Date: Jun 6, 2018
Investing Like Billionaires

Download the MP3
Anyone investigating investment strategies knows that the Web is an endless bucket of advice that can range from just tossing darts at a list to sophisticated algorithms that claim to track millions of variables. 

If you're still in search for a reliable resource, have you thought about tracking what billionaires do with their investments? 

Well, the 'iBillionaire' app does just that; it analyzes the investment portfolios of many famous billionaires like Warren Buffett and Carl Icahn. 

It can provide insights into investment strategies used by leading hedge fund managers as well, which can help you confirm your strategies or learn new approach with a different stock invested in by the billionares every day. 

These investment strategies are primarily based on the 'billionaire index' which was created back in 2013. 

If you're looking for better investment decisions by gleaning from successful billionaires, you should checkout the free iBillionaire app. 

If you'd like to compare your portfolio to the world's wealthiest investors, you can download the app for iPhone and Android smartphones from their associated app stores.
Feedback