Tech Tips for Non-Tech People!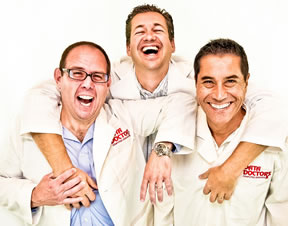 We give quick, one minute tech tips each weekday! Join us on a radio station near you as we talk tech. It's Tech Tips for Non-Tech People! You can post questions on
our Facebook page
anytime!
Original Air Date: Jun 12, 2018
Using Location-Based Reminders

Download the MP3
Reminders from our smartphones have become a critical component of our daily lives, but most users seem to set reminders based on time only. 

I find that setting reminders more based on a location comes in very handy as well. 

For example, iPhone users can ask Siri to 'remind me to buy air filters when I am at Home Depot' provided they have a 'Home Depot' address set up in their address book. 

For you Android user, you can ask Google Now to do the same thing, but because it is highly integrated with 'Google Maps', you won't necessarily have to have the location in your address book. 

If you set a Home Depot reminder and choose 'any location', you will get a pop-up notification when you enter any Home Depot, which is much more useful. 

iPhone smartphone users can also use Google Now through the Google Search app, if they want to use location reminders for locations outside of what's in their address book. 

If you've never used location-based reminders, when you do, you will wonder how you've ever lived without using them.
Feedback