Tech Tips for Non-Tech People!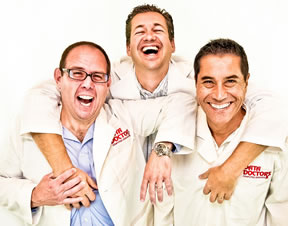 We give quick, one minute tech tips each weekday! Join us on a radio station near you as we talk tech. It's Tech Tips for Non-Tech People! You can post questions on
our Facebook page
anytime!
Original Air Date: Jun 13, 2018
Our Favorite Translation App

Download the MP3
Basic smartphone-based translation apps have been around for years but my all time favorite has always been 'WordLens' because it could visually translate words through your smartphone camera.

Google acquired the company quite a while ago and they did 2 things that I really like: they made it free and they incorporated it into the powerful 'Google Translate' app.

This one app can provide visual word translations as well as handwriting and spoken translations.

Beyond using your phone's camera to perform real-time word translations, you can use your mic to translate speech or use the handwriting recognition and keyboard to translate what you want to say.

As translation goes, it isn't perfect and will always work best with short phrases, but it's incredibly helpful, nonetheless.

The instant translation works with a varitey of languages including English, French, German, Italian, Portuguese, Russian and Spanish any many more languages that will help you navigate foreign lands.

Anyone planning to visit a foreign country this summer should download and practice using the most current version of the Google Translate app before you head out on your adventure!
Feedback