Tech Tips for Non-Tech People!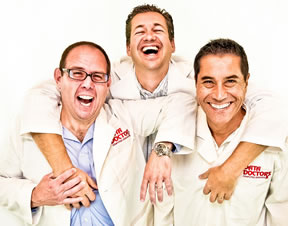 We give quick, one minute tech tips each weekday! Join us on a radio station near you as we talk tech. It's Tech Tips for Non-Tech People! You can post questions on
our Facebook page
anytime!
Original Air Date: Sep 3, 2018
Soothing Sounds

Download the MP3
Anyone that spends most of their day on their computer may find music helps you focus and possibly makes you more productive. 

For some, music can be a distraction depending upon what you're listening to, so there may be something a bit more soothing, like ambient noise. 

Anyone that finds the sound of a gentle rain storm to be soothing should checkout the website at: http://Rainymood.com. 

There is nothing to download or setup; just land on the page and hit the play button to listen the recording of distant thunderstorm and gentle rain that loops until you turn it off. 

For those that prefer the sound of an ocean or a rainforest waterfall or birds in the trees over a rainstorm, checkout http://calmsound.com 

If you like what Calmsounds.com provides, you can download an entire album of nature's soothing sounds.
Feedback