Tech Tips for Non-Tech People!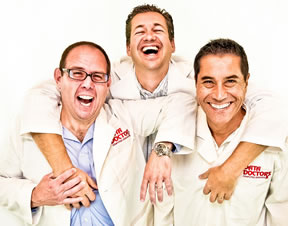 We give quick, one minute tech tips each weekday! Join us on a radio station near you as we talk tech. It's Tech Tips for Non-Tech People! You can post questions on
our Facebook page
anytime!
Original Air Date: Sep 6, 2018
Free Online Fax Service

Download the MP3
The fax machine has become a bit of a communications relic, but every now and them, you might run into an organization that will insist on using the fax system to send them a document. 

In general, simply scanning the document and e-mailing it should be good enough, but when they insist on it being sent to their fax machine and you tossed yours years ago, here's a solution that should work. 

It's called Fax Zero at http://FaxZero.com and it will be free if you have 3 pages or less to send and don't mind a small ad on the cover page of whatever you're transmitting. 

For those with more pages, they'll charge $1.99 for up to 15 pages or you can opt to send it in 3 page pieces for free. 

All you do is upload your Word or PDF file, enter your recipient's information, tap out what you want on your cover page and off your fax goes. 

The next time you're forced to send something via a fax, remember http://FaxZero.com.  
Feedback