Tech Tips for Non-Tech People!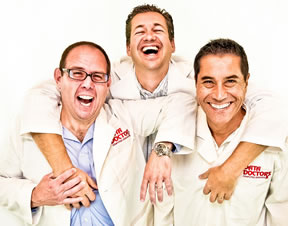 We give quick, one minute tech tips each weekday! Join us on a radio station near you as we talk tech. It's Tech Tips for Non-Tech People! You can post questions on
our Facebook page
anytime!
Original Air Date: Sep 7, 2018
#1 Online Teaching Site

Download the MP3
If you have a school-age student that tends to struggle with subjects such as math, science or history, we have a web resource that can make learning a whole lot easier for today's digital generation. 

It's called the Khan Academy http://khanacademy.org and it's simply brilliant!

It's an absolutely free web learning tool that's excellent for students, teachers, tutors and parents because it provides the lessons in easy to understand short videos. 

Kahn Academy is a lot more than a site full of bunch of videos, because there are various interactive challenges, badges for achieving goals and assessment tools to see how your child's performing. 

Because it's a self-paced system that's designed to teach today's kids in a way that they like to explore…they can start with one pause one and make their way all the way up to calculus. 

It's the step by step assistance that they'll ask YOU for just a couple mouse clicks away. 

Parents and tutors of all types should be bookmarking this site!
Feedback