Tech Tips for Non-Tech People!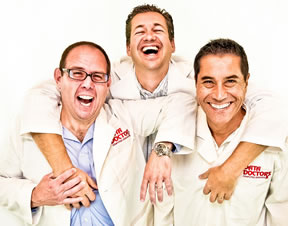 We give quick, one minute tech tips each weekday! Join us on a radio station near you as we talk tech. It's Tech Tips for Non-Tech People! You can post questions on
our Facebook page
anytime!
Original Air Date: Sep 10, 2018
Shopping Search Engine

Download the MP3
Popular online shopping websites like Craigslist, eBay and Amazon are an excellent way to get good deals, especially when you're looking for something unique or used. 

But prior to making a buying decision, you'll typically end up going from site to site, searching for the best deals for those special items which is a big pain, not to mention a huge time suck. 

Even worse, when you live close to 2 metro areas, you have to go through two separate searches on sites like Craigslist to make sure you don't miss any nearby deals. 

But not anymore, because you can now quickly search all three of these popular sites and allows you to expand the radius beyond your primary metro area with https://SearchTempest.com  

The site allows you to search by radius, state or the entire country as well as filter results for those that have pictures or by minimum and/or maximum price. 

They can even include search results from https://Oodle.com which increases your efficient searching to even more options that might have your long lost GI Joe with the kung fu grip. 

https://SearchTempest.com is worth a look for any avid online shopper!
Feedback