Tech Tips for Non-Tech People!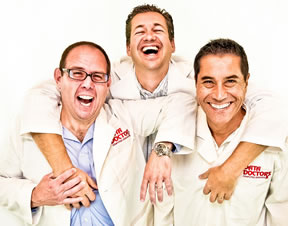 We give quick, one minute tech tips each weekday! Join us on a radio station near you as we talk tech. It's Tech Tips for Non-Tech People! You can post questions on
our Facebook page
anytime!
Original Air Date: Oct 26, 2018
Where's My Backup?

Download the MP3
A Rutgers student recently posted a plea to the thief that stole their laptop letting them know that they don't care about the lost computer, but they're willing to pony up $1,000 for what was on the computer. 

5 years of work including their thesis was on the laptop and that laptop only. Imagine losing something that valuable, that easily?

So how could this unfortunate situation have been avoided? Quite simply with a backup.  

We help users all the time that bought an external hard drive, called it a backup but didn't realize that it's not. 

An actual backup means you are able to point at your files in more than one place. When you use an external hard drive and the your files are only there, that is not an actual backup. 

They should live in your Documents folder on the computer and a second copy should be saved on the external hard drive. 

Anytime you are working on critical documents, like a thesis, don't forget that you can also use 'save as' or copy those files to any flash drive. 

You should also consider on of the many online backup services for your important documents because they will take care of backing up automatically. 

Whatever you do, do something because the worst kind of backup, is no backup at all!
Feedback