Tech Tips for Non-Tech People!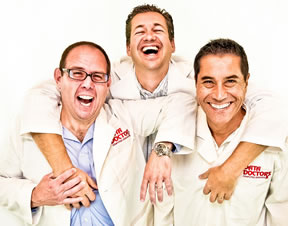 We give quick, one minute tech tips each weekday! Join us on a radio station near you as we talk tech. It's Tech Tips for Non-Tech People! You can post questions on
our Facebook page
anytime!
Original Air Date: Nov 1, 2018
Using BeMyEyes to Help Others

Download the MP3
I'm constantly searching for interesting tech related items to talk about and once in a while, I discover something truly amazing that can connect people. 

Once example is an app called 'Be My Eyes' it's a simple but incredible idea. 

An inventor in Denmark created the app which allows blind users to connect with sighted users of the app for help using a video connection. 

Sighted users use the app to 'be the eyes' for those needing visual assistance with small tasks, like explaining what a street sign might say, describing what is in a can of food or confirming the expiration date on a milk carton. 

Anyone with a smartphone and the desire to help others can get involved simply by installing the app. 

As part of the community, you will earn points each time you help anyone, which then elevates your level in the community, providing you with more opportunities to help others. 

If you want a cool way to do something that makes you feel good, checkout https://bemyeyes.com to get the app.
Feedback