Tech Tips for Non-Tech People!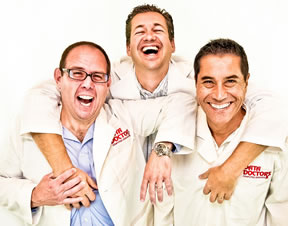 We give quick, one minute tech tips each weekday! Join us on a radio station near you as we talk tech. It's Tech Tips for Non-Tech People! You can post questions on
our Facebook page
anytime!
Original Air Date: Feb 3, 2020
Soon Bucket List App
Most of us have a bucket list, but mainly in the metaphoric sense that never really becomes a physical list.

Creating an actual list and keeping track of all those things you want to do and experience helps make your dreams a reality.

An app called Soon was created for all those things, big and little that you want to experience.

That must-see movie, must-hear musician, must-visit restaurant or anything that you hear about can be kept as a reminder in the Soon app.

The app makes it easy to file each item in categories like movies, restaurants, TV shows, books and so much more

When you add an item from their database, all of the details that you'd normally have to go search for gets included with the item.

You can add your own notes after you've done each item, which makes it easy to journal your experiences as you do them.

The Soon app http://www.soonforever.co is free and available for both Android and iPhone users.
Feedback