Tech Tips for Non-Tech People!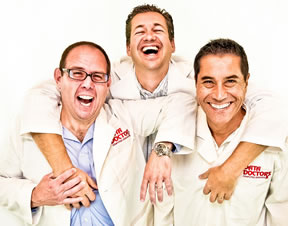 We give quick, one minute tech tips each weekday! Join us on a radio station near you as we talk tech. It's Tech Tips for Non-Tech People! You can post questions on
our Facebook page
anytime!
Original Air Date: Feb 4, 2020
Mission Adventures App
If you have kids or grandkids, you know how much time they like to spend staring at a small screen and how hard it can be to get them to put down their devices and go play outside.

Well, if you can't beat em, join em! You can use their love of smartphones to get them to want to go outside, using an app called Mission Adventures.

The app is designed to make going outside an interactive adventure complete with a plot and tasks.

You start by setting a route on a map to set up your adventure with a focus on a park or hiking trail that you'd like to explore with them.

Once your destination is set, the app will lead your kids on an adventure along the route by using markers on the map, various questions and instructions that make the walk more like a game.

It's like geocaching combined with a Choose-Your-Own Location-based Adventure for both iPhone and Android devices. Search for Mission Adventure in the app stores.
Feedback