Tech Tips for Non-Tech People!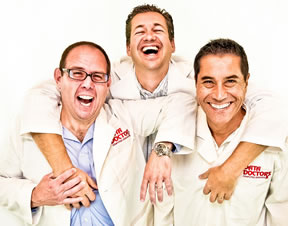 We give quick, one minute tech tips each weekday! Join us on a radio station near you as we talk tech. It's Tech Tips for Non-Tech People! You can post questions on
our Facebook page
anytime!
Original Air Date: Sep 10, 2020
Biggest Trivia Game App
Games are one of the most popular apps downloaded to our smartphones, but most of them are pretty limited when it comes to stimulating your brain.

So many of these games end up chewing up a lot of your time because they're pretty much endless in the way the game is played.

For a change of pace that required a little more brainpower and isn't of the endless variety, check out a game called Quizup.

They call their game the largest trivia game on the planet with hundreds of categories and a huge database of questions.

The quiz categories are pretty standard, but also include things like logo identification and can be played with friends or random users of the platform.

It's a shorter version of popular trivia game shows that won't become a huge time suck unless you want it to be.

https://www.quizup.com has apps for both Android and iPhone users, so if you're looking for something a little different, give it a try!
Feedback