Tech Tips for Non-Tech People!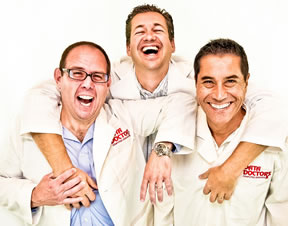 We give quick, one minute tech tips each weekday! Join us on a radio station near you as we talk tech. It's Tech Tips for Non-Tech People! You can post questions on
our Facebook page
anytime!
Original Air Date: Sep 14, 2020
Smartphone Protection Tips
Your smartphone is a treasure chest of personal information, which is why ID thieves love to steal them.

If they can get to your email account, they can quickly and easily reset all your passwords and lock you out of your own accounts.

That's why it's so important to set up some form of locking code or facial recognition to keep prying eyes out should your phone get lost or stolen.

If you decide to sell, trade, donate or give away your smartphone, it's critically important that you perform a factory reset to remove all your personal info from the device before it leaves your control.

If you phone has an optional memory card, be sure to remove it before getting rid of your phone or format it if you intend to give the extra memory to the next user as well.

Your wireless carrier's SIM card is also something you want to remove and throw away before parting with your phone.

The factory reset is generally in the 'System' section of the Settings menu, but if you need specific instructions, simply do a Google search for your phone model and the words 'factory reset'.
Feedback