Software Recommendations

Note that while we have checked out these programs and have found them to be free from general issues, it is not a guarantee that you will not experience problems when installing or using these items. If your computer is not in good operating order, we do NOT recommend you install any programs until your computer system has been properly serviced as you will often make the condition worse. Data Doctors can NOT be responsible for any problems that occur as a result of software that we do not install.
***BEWARE of rogue and suspect anti-spyware products!
1. Protect your Operating System
2. Personal Firewall (Make yourself invisible on the Internet)
Windows Firewall Cost: Free
(Before downloading a third party program, check to see if you have it)
3. Anti-Virus & Anti-Spyware
4. Spyware / Adware Detection & Removal
Digital Photography
Encryption
Internet Filtering and Blocking
Internet Tracking
SpyAgent Cost: Free Trial
(Track your children's usage on the Internet)
Key Logger Detection
KL-Detector Cost: free
(find out whether your activity is being recorded with a keylogger application)
Legal Music Downloads
Pop-Up Blockers
Secure Deletion
Spam Tools
Un-Approved Software
Windows-based computer systems are highly susceptible to problems from the installation of new programs. Over our years of service, we have notated programs that tend to cause a high number of issues. In order for you to maintain a stable computer, we highly recommend minimizing the installation of ANY new programs, unless they are truly needed.
We recommend against the installation of the following programs:
"Registry Optimizing Tools"
180 Solutions
20 20 Search
404 Search
A Better Internet
Adult Friend Finder
Afterdark
ATP
Back Web
Bargain Buddy
BDE Administrator
Bear Share
Bomb Shelter
Bullguard
Cashback
Comet Cursor
Cool Web Search
Direct CD
Download Daemon
E-Accelerator
Eanthology
Eanthology Search
Elitebar
Exact Toolbar
First Aid
FreeZip
Gain
Gator
Hotbar
Httper
IE Help
IE Host R3
IE Toolbars (Except Google)
IEC System
InCD
InstafinderK
Internet Answering Machine
Internet Optimizer
IOMega Tools
Istbar
k++
Kazaa
McAfee Utilities (other than Anti-Virus)
Memory Meter
Monoco Gold Casino
MoreMoney rebates
My Daily Horoscope
My Web Search
nCase
Need 2 Find Bar
Norton Utilities (other than Anti-Virus)
Oil Change
PC-Doctor
Power Scan
Powersearch
PSGuard
Pure Networks Port Magic
RealDownload
RealJukeBox
RealTray
RegCleaner
Registry Mechanic
Ring Central
Rsync Mon
Safe and Sound
Save!
SE Assistant
Search
Search Bar
Search Baskets
Search Function
SEhelp
Sidebar
Sidefind
Spy Sheriff
SpyHunter
Spykiller
SpySheriff
Spyware Spysoft
Spyware Strike
Sqire
Superbar
Surf SideKick
System Doctor
System Wizard
TvMedia
TweakNow RegCleaner
TweakUI (other than TweakUI XP)
Viewpoint
Weatherbug (Free version)
Web Helper
Web Rebates
Webhancer
Webscan-X
Webshots
Wild Tangent
Win Favorites
WinAntiVirus
Windows Guardian
WinFixer2005
Wintools
Xoftspy
XXX Search
Newsletter
Sign up for our monthly newsletter and get free tips and tricks to keep your computer running well.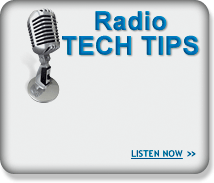 Join us on a radio station near you. Tech Tips for Non-Tech People!