Why Franchise with Data Doctors?

Trusted Experts
The Go-To Technology Experts
Our partnership with national and local media partners allows us to position Data Doctors as the go-to technology experts by educating the public on the ever-changing technology landscape via our daily radio Data Doctors Tech Tips, our weekly technology newspaper column and on local television stations around the country.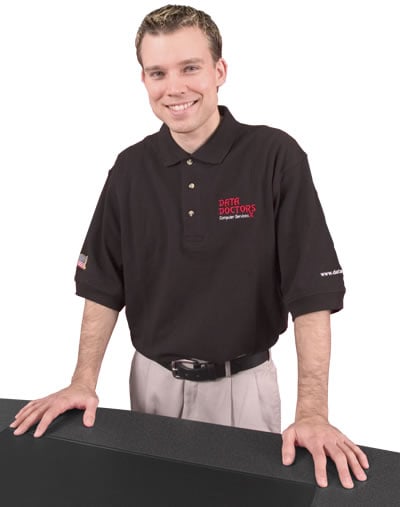 Brand Recognition
A Brand Your Customers Can Trust
With a Data Doctors Franchise the hardest part has already been done for you! We've spent more than two decades perfecting our service & repair processes and spreading our brand throughout the country. When opening a Data Doctors Franchise, you can rest assured your local customers won't think twice about where to bring their troubled technology. Data Doctors is a name customers trust, with our industry leading fixed-cost service membership program, award winning service processes and industry first quality guarantee.
Fresh Concept
Our concept delivers a comfortable shopping environment that customers desire, featuring clean lines, crisp colors, modern technology, and brand-building signage. Not only do our aesthetics keep costs reasonable for the franchisee, they foster a high level of comfort for our customers and positively influence our employee's morale and productivity.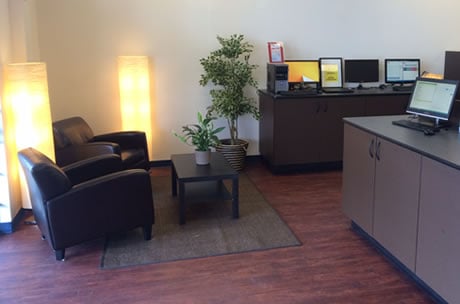 Ken Colburn - President & CEO, Data Doctors
Experience
Happy Customers = Referrals = Success
Data Doctors was born out of a passion to help demystify technology for the average user. Creating those 'aha' moments every day is what has driven us from the beginning. Today, Data Doctors is a recognized leader in technology services and is looking for individuals that are just as PASSIONATE as we are about helping others with their technology.
Proven Model
Cutting Edge Systems
As a Data Doctors franchise owner, you stand on the shoulders of one of the most experienced computer service chains in the U.S., with over 25 years of experience and hundreds of thousands of serviced computers under our belt. We have consistently led the pack, and we continue to advance the art and science of computer service for residential and small business customers. Our franchisees get state-of-the-art tools and systems that are the envy of our competitors.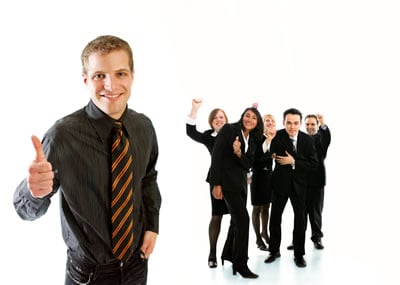 Experienced Operator
Your Success Is Our Job
We start with some of the most comprehensive and efficient technical processes in the industry, forming the core of our high quality service offering to customers, but make no mistake, we're not in the Computer Business, we're in the People Business.
"People and Data, Before Technology"
There is a difference when it comes to the quality of computer services; Data Doctors is the gold standard. We're passionate about consistently delivering service to customers that exceeds their expectations. Just ask us and we'll share some of the thousands of love letters that our customers have written to us. We take more time with each customer and follow a more rigorous proccess to ensure consistently high quality results. Our Executive Team of Industry Leaders has continuously operated Data Doctors locations for almost three decades and knows what it takes to run a technical services business.
What's the Franchising Process?
Request Information, Apply and Meet the Team
Request Information Packet
After looking over our franchising web site, click "Request Info Packet" (located below) to learn more about the company and franchising process.
Company Introduction
A member of our franchise development team will contact you so that we may answer any questions you may have and provide additional information about the company and franchising process. This is a high level intoduction to each other to make sure we're all on the same page.
Submit Application
After the company introduction, you'll receive our Franchise Information Packet and Application. The Application is what we must receive to proceed to Step 2 of the process. Returning the application does not bind you to any type of commitment with the company.
Disclosure Documents, Candidate Review & Approval
Franchise Disclosure Document (FDD)
Once we receive your application, our franchise development team will e-mail you our Franchise Disclosure Document (FDD). The FDD will provide you with more information regarding our financials and business model. We will also set up a timie to talk, so that we may answer any questions you have regarding the FDD.
Candidate Review
After your FDD call, we'll schedule time for a phone interview with our President. This will give you the opportunity to get to know our executive team, and to discuss your goals and aspirations for a Data Doctors franchise.
Candidate Approval
Upon approval, the new franchisee will sign the franchise agreement and remit payment. Congratulations, you are getting your own Data Doctors store(s)!
Location Selection & Staffing
Location Package
You will work closely with our Franchise Development Team to determine a location that is mutually agreed upon and indicative of a successful Data Doctors store.
Initial Staffing
Our team provides you with job descriptions, interview questions, and guidelines to assist in attracting top-tier talent to your location.
LOI/Lease Assistance
Our Franchising Team works with you every step of the way to assist with lease negotiations and location procurement.
Training, Location Construction & Grand Opening
Comprehensive Training
Your comprehensive classroom and in-store training will take place in Tempe, AZ, with subsequent training provided at your location. Franchisees will be equipped with all the necessary tools and knowledge to successfully operate their location.
Location Construction
During training, store design and layout will be discussed, and we will closely guide you through the construction and setup process. Ideally, the build-out will be completed while you are finishing training.
Grand Opening
After a final inspection, you are ready to open. Congratulations—work doesn't feel like work anymore!
Not currently accepting applications
Please note: Data Doctors is not currently accepting applications for new franchises.
Frequently Asked Questions
Minimum Qualifications
What are the basic financial requirements for franchising with Data Doctors?
Data Doctors requires at least $150,000 net worth, $50,000 of which must be in liquid assets.
What are liquid assets?
Liquid assets is a term used to describe cash, stocks, bonds, and inventory.
How do I determine my net worth?
Your net worth is your total assets (what you own), minus your total liabilities (what you owe).
Do you require repair experience?
No, we do not require direct repair experience, though a technological background is recommended.
If I cannot personally meet all the requirements, may I partner with other people?
Absolutely. We welcome individuals partnering with other interested parties to become Data Doctors franchisees.
Real Estate/Development Qualifications
Within which venues do Data Doctors stores usually open?
Data Doctors stores are usually located in shopping plazas (preferably with street visibility), university campuses, and many other locations.
What does Data Doctors look for in a location or site?
Our ideal site would be on the corner of an intersection with an average traffic count of over 50,000 cars per day traffic per street, and clear visibility from all points of the intersection. Although this is ideal, any location with street visibility is preferred. This area should also have at least an average annual income of $65,000 or greater, and a population of 72,000 within a 3 mile radius. Keep in mind this is not absolute criteria; as specific sites are evaluated on their individual features and demographics.
Who determines whether or not I can open a Data Doctors in a particular location?
Once you have identified and submitted a potential site to Data Doctors, we will conduct an analysis and if necessary even visit your location to determine whether or not the location fits our established criteria for development. We must accept your site in writing before you can build out a Data Doctors location.
Finance
Does Data Doctors provide financing?
We do not provide financing for franchised stores. If you are going to require financing, you will need to secure financing and provide a letter of commitment to finance along with your final application package.
What is the average profit of a Data Doctors store?
Every location is different and we do not provide information on actual or potential profits. However, we do disclose sales volumes in the "Item 19" of our Franchise Disclosure Document(FDD). Once you have begun the franchise application process and acknowledged your receipt of the FDD, we will encourage you to review the FDD information and talk to our existing franchisees regarding such matters.
General Information
Why do you have an area I'm interested listed as not available, when I don't see a Data Doctors near me?
Data Doctors often sells franchises through what is called an "Area Development Agreement", which assigns the franchisee a particular area to develop within a specific period of time. Your area may have a development agreement already signed in which stores have not yet been built.
I am interested in owning the development rights for an entire area, so that I am the only one who can build Data Doctors locations in that area. Can I do this?
Our multi-unit area development agreements are capable of including anywhere from two stores to over one hundred stores, as long as you have the resources and the ability to achieve our development schedule for that market.
Can I purchase existing Data Doctors stores from the company or from other franchisees?
Franchisees from time to time sell their stores, but currently we do not offer that information to the public. If you are interested in purchasing an existing franchise you will need to contact that franchisee directly.
How long does it normally take to get approved to become a franchisee?
Normally the franchise application process takes 30-60 days, but that can vary. The length of time is determined by many factors, including how quickly the candidate returns the required material to Data Doctors.
Once I'm approved to become a franchisee, how long until I can actually open a Data Doctors location?
You agree to a worst case scenario date in the development agreement, and we will work with you in order to expedite the build out process.
Note: This advertising does not constitute an offering. An offering can only be made by a Franchise Disclosure Document. In California: These Franchises have been registered under the franchise investment law of the state of California. Such registration does not constitute approval, recommendation or endorsement by the commissioner of corporations nor a finding by the commissioner that the information provided herin is ture, complete and not misleading. In Minnesota: Registration Number F-4934. In New York: This advertisement is not an offering. An offering can only be made by a prospectus filed first with the Department of Law of the State of New York. Such filing does not constitute approval by the Department of Law.