Personal Computer Repair Solutions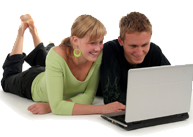 What do you need help with?
Data Doctors focuses on providing upscale quality computer repair, PC maintenance, equipment and computer service in a locally owned, neighborhood store. Count on Data Doctors to get your computer repaired and running no matter what the problem might be. Our computer repair service is completely thorough, checking for spyware, viruses and more, and will be performed by one of our certified technicians. If you aren't sure if you need our full service computer repair, let us offer you a FREE computer check-up while you wait! Don't delay, because what may currently seem like a small nuisance could actually be an indication of a more serious problem.
Our experienced and knowledgeable staff offers you a personalized computer repair service that you won't find elsewhere. We offer carry-in service at all of our locations. If you need us to come to you, we also offer on-site home and business computer repair and maintenance services. We perform computer repair on all types of systems and complete all computer repairs quickly and thoroughly.