Data Doctors Radio Program
Windows 7: A Second Look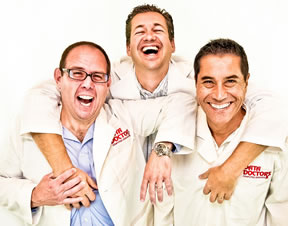 Windows 7, the highly anticipated successor to Windows Vista is rumored to be released in the early part of 2010.

Some are speculating that Microsoft is pushing to get it out even earlier because of the lackluster acceptance of Windows Vista.

Regardless of when it comes out, it will become the next step for Windows users and keeping up with the differences will help most make the decision as to when or if to switch.

Listen in as the Data Doctors review the latest reviews and feedback from around the Web for the current Windows 7 beta testing version and how it might impact your future computing!

Join us every Weekend as we discuss your computer questions. It's the Tech Show for Non-Tech People! You can post questions on Facebook .
Original Air Date: May 2, 2009
This Week's Links