Data Doctors Radio Program
Windows 7; it's really worth considering!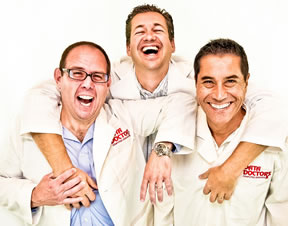 It's been a long time since we got excited about a new operating system, but Microsoft has done a pretty darn good job of getting this new operating system right.

Due to be released on Oct 22nd, how and when you might consider migrating is becoming an important thing to think about.

What should folks in the market for a new computer consider? What should folks that are struggling with their existing system do? How should businesses approach this new platform?

These questions and much more will be answered by the Data Doctors and some special guests as we work up to the launch of Windows 7!

Join us every Weekend as we discuss your computer questions. It's the Tech Show for Non-Tech People! You can post questions on Facebook .
Original Air Date: Oct 17, 2009
This Week's Links