Data Doctors Radio Program
In Celebration of Moms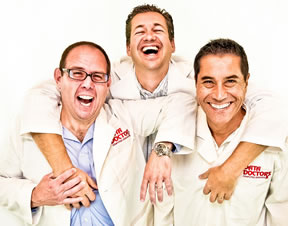 Sunday is Mothers Day and a special celebration of one of the most important people in our lives.

In honor of this special day, the Data Doctors would like to devote all of the show's help and advice to all the moms in our audience (everyone else can post their questions on our Facebook Fan page - http://Facebook.com/DataDoctors).

Please let all the moms you know that we are reserving the phone lines just for them and any questions that they may have about their technology.

Join us every Weekend as we discuss your computer questions. It's the Tech Show for Non-Tech People! You can post questions on Facebook .
Original Air Date: May 8, 2010
This Week's Links