Data Doctors Radio Program
Protecting yourself against Drive-by Downloads!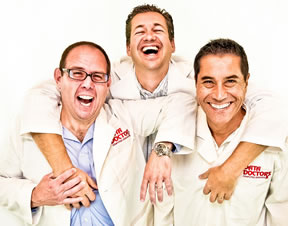 The threats that face us all on the Internet continue to expand as our usage of the Internet expands.

Downloading just about anything from the Internet has potential risks and requires us all to understand what we are allowing to be installed into our computers at all times.

But how can we control downloads if we don't even know that they are happening?

Listen-in as the Data Doctors explain how 'drive-by downloads' work and more importantly, what you can do to minimize the chances of becoming a victim of the increasing threat of drive-by downloads.

Join us every Weekend as we discuss your computer questions. It's the Tech Show for Non-Tech People! You can post questions on Facebook .
Original Air Date: Nov 27, 2010
This Week's Links
» WARNING: The above tips will change the way things happen on the Internet; be sure you understand each tip before using them!