Data Doctors Radio Program
Google Buys Phones, Facebook's Drug Problem & More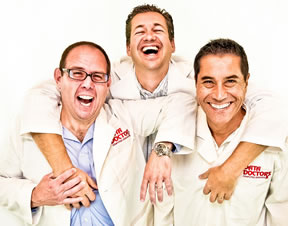 Google dropped some big $$$ on Motorola Mobility, so are they going to make their own phones now? That's the 12.5 billion dollar question.

Why are pharma companies pulling the plug on their Facebook pages?

Can you be the President and also the Mayor? Obama checks in on Foursquare.

How much TV do you watch? An hour a day can kill you.

Why read it, when you can hear it? Listen as Brandon and Spanky talk about this and a ton more.

Join us every Weekend as we discuss your computer questions. It's the Tech Show for Non-Tech People! You can post questions on Facebook .
Original Air Date: Aug 20, 2011
This Week's Links