Data Doctors Radio Program
Hot in Bed, Dead iPhones, Working The Cloud & More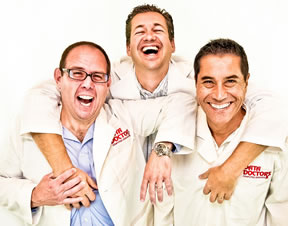 So you think you're hot in bed? What about your laptop? We'll tell you why getting into bed with a laptop can be hazardous to your health, and home.

Also, can you print from the cloud? We've got some smart ways to get your documents from the cloud, to real life paper. Plus we'll tell you how to get your files full of real life papers to the cloud.

And what lasted longer, your iPhone 4S battery or Kim Kardashians marriage? Many of you are looking at dead phones early in the day, what's Siri think about this? Does Apple have answers? We do.

Listen, Laugh & Learn with Ken, Brandon & Spanky as they give you tech tips to make your busy life easier.



Join us every Weekend as we discuss your computer questions. It's the Tech Show for Non-Tech People! You can post questions on Facebook .
Original Air Date: Nov 5, 2011
This Week's Links