Data Doctors Radio Program
Apple UDID's Exposed, Facebook Phishing & More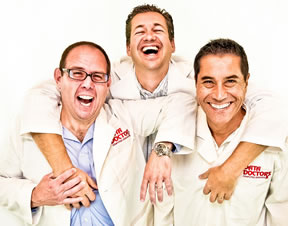 It was the scary headline of the week "Apple UDID's Exposed By Hacker," but what are these Apple UDID's and should you really be concerned? How can you tell if your device UDID has been exposed?

Facebook Phishing is on the rise and it seems to get worse almost daily. We'll tell you how to make 100% certain that you'll never be fooled into clicking a link in a Facebook Phishing email.

Are you a Foodie? We'll tell you about a great website, that's just released an app version of their delicious looking website.

Listen, Laugh & Learn with Ken & Spanky.

*This is a shortened show due to sports conflicts, you are not missing content or links.

Join us every Weekend as we discuss your computer questions. It's the Tech Show for Non-Tech People! You can post questions on Facebook .
Original Air Date: Sep 8, 2012
This Week's Links